Installing a child safe radiator system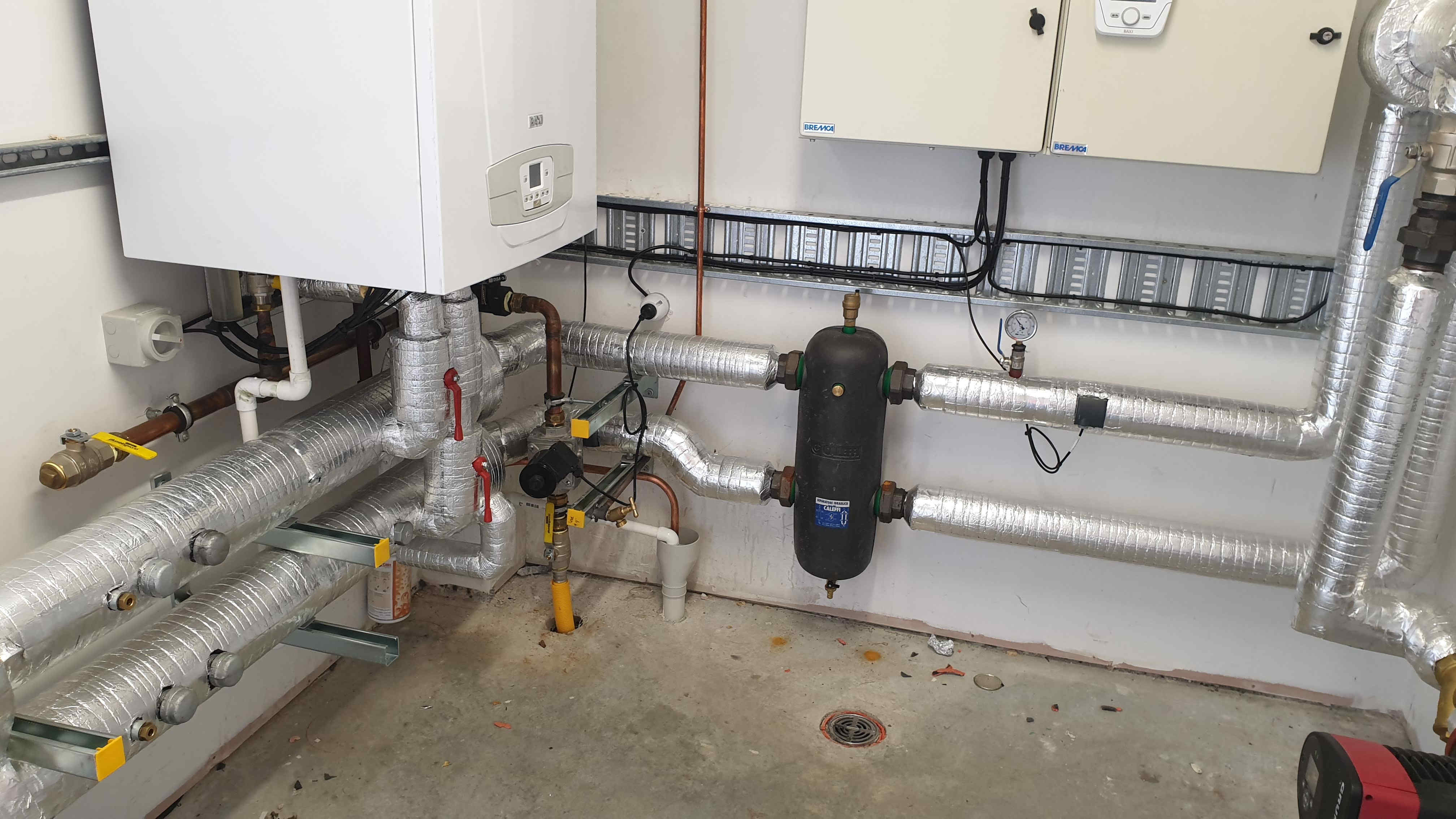 Products:
Watts Manifold

x1

Fernox

x1
Situation
The master planning and consultation phase of this work first started back in September 2012 as part of the Greater Christchurch Education Renewal programme.  Work finally started in 2018. First of the blocks was the renovation of the schools technology learning space. This was closely followed by a brand new learning hub. 
Both areas required a responsive child-friendly heating option.
Approach
The learning centre had a vaulted ceiling preventing a traditional installation which would normally use the ceiling cavity.  Pre-insulated Multitubo pipe was laid under the building's foundation connecting 45 DeLonghi Type 33 steel panel radiators to a central Watts manifold. This approach decreased the possibility of air trapping in the system. 
A 100kW commercial gas boiler provided a low flow temperature to increase system efficiency and improve child safety.
Outcome
True to the values of Breens Intermediate, the installed heating system provided a learning environment that was safe and warm for students and teachers alike.
"Our new learning spaces are modelled on our current teaching and learning model.   They are warm, modern and flexible to enable both homeroom teaching spaces as well as a larger collaborative teaching space in each team." Nikki Clarke Principal