Energy efficiency, stylish and comfortable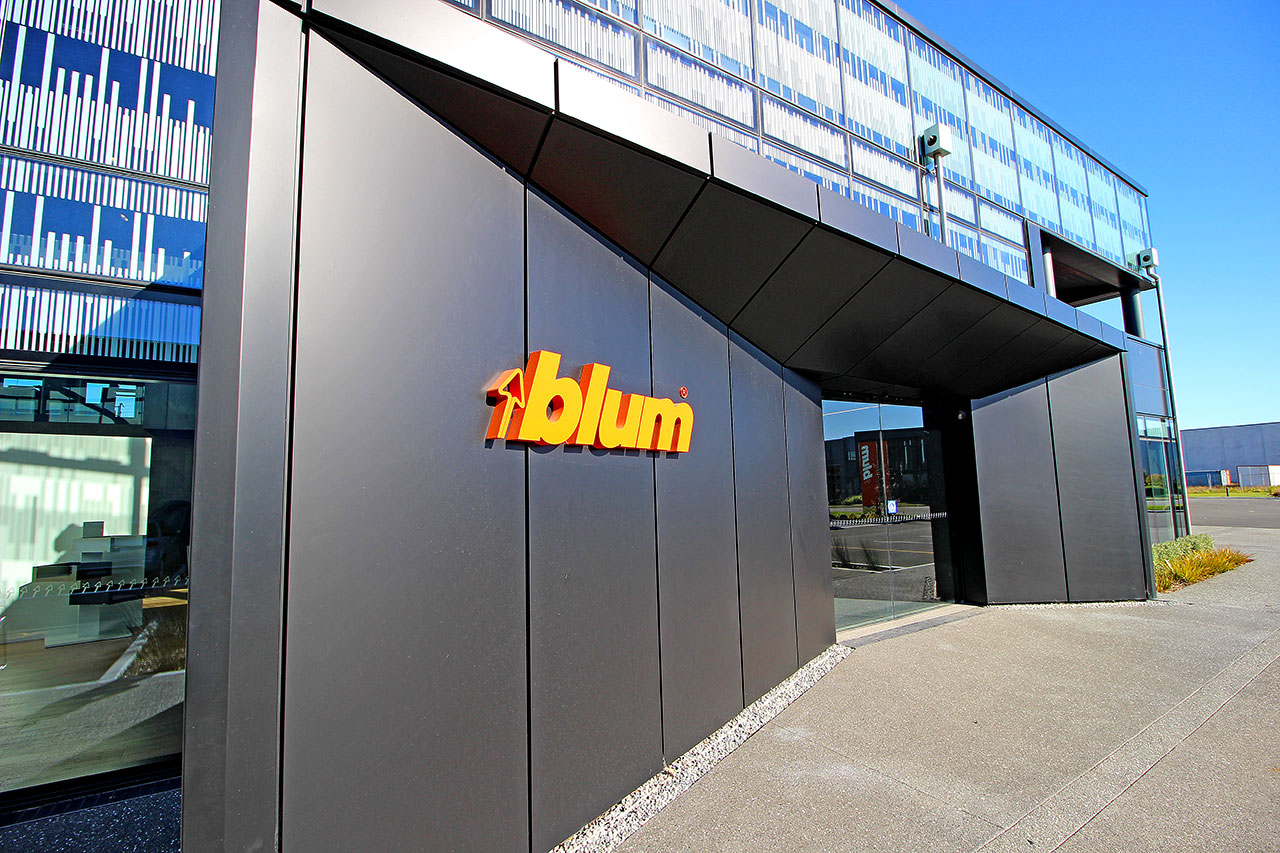 Situation
Global hardware manufacturer Blum opened their new Christchurch showroom in mid 2020 and this stunning new warehouse, showroom, and office facility has been integrated with some very green heating and cooling technology. Cosgroves Christchurch provided the building services consultancy and specified an aquifer source heat pump solution achieving highly efficient hot and chilled water production for heating and cooling of the building. 
Location:
Christchurch
Main Contractor:
Haydn & Rollett
Mechanical Contractor:
Beattie Air Conditioning
Consultant:
Cosgroves
Approach
To deliver heating and cooling to the space, Central Heating New Zealand assisted with providing a Minib trench fan coil solution, allowing high levels of heating and cooling to be applied directly to the large amounts of glazing in the showroom, this was an aesthetically pleasing option that allowed the system to also combat the effects of the hot or cold glass, ensuring efficient and effective delivery of radiant comfort.
The architect specified a powder-coated black finish for the trough, heat exchanger, grilles, and frame of the trench heaters achieving a stunning modern look to these units. 22 x Minib HCM trench heaters were supplied and Central Heating New Zealand worked closely with the installer (Beattie Air Conditioning) to customize the trench heater layout and dimensions to perfectly match up with the structure and pipe work requirements.
The water source heat pump system also provides heating to a 2 x manifold and 350m2 underfloor heating system serving both a toilet and office area along with the packing areas of the warehouse. The warehouse packing areas will benefit from radiant heat at low levels without the need to heat large volumes of air in the space. This is achieved efficiently and effectively keeping in with the green theme of this mechanical system.
Outcome
Central Heating New Zealand is proud to be involved with a project that promotes energy efficiency and comfort and was impressed with the quality installation delivered to this client. With Central Heating having this type of heating technology in our own purpose-built building since 2012, we were able to offer both Cosgroves and Blum advice and feedback on the benefits and realities of operating a commercial building with this premium and highly efficient technology.
Other projects
And the large amount of glazed windows

Main Contractor: Leighs
Mechanical Contractor: CityCare
Consultant: TM Consultants

Fit-for-purpose modern facility

Main Contractor: Fletcher Construction
Mechanical Contractor: DBC Building Services
Consultant: OPUS/WSP