Extreme climate and consistent heating at Lindis Lodge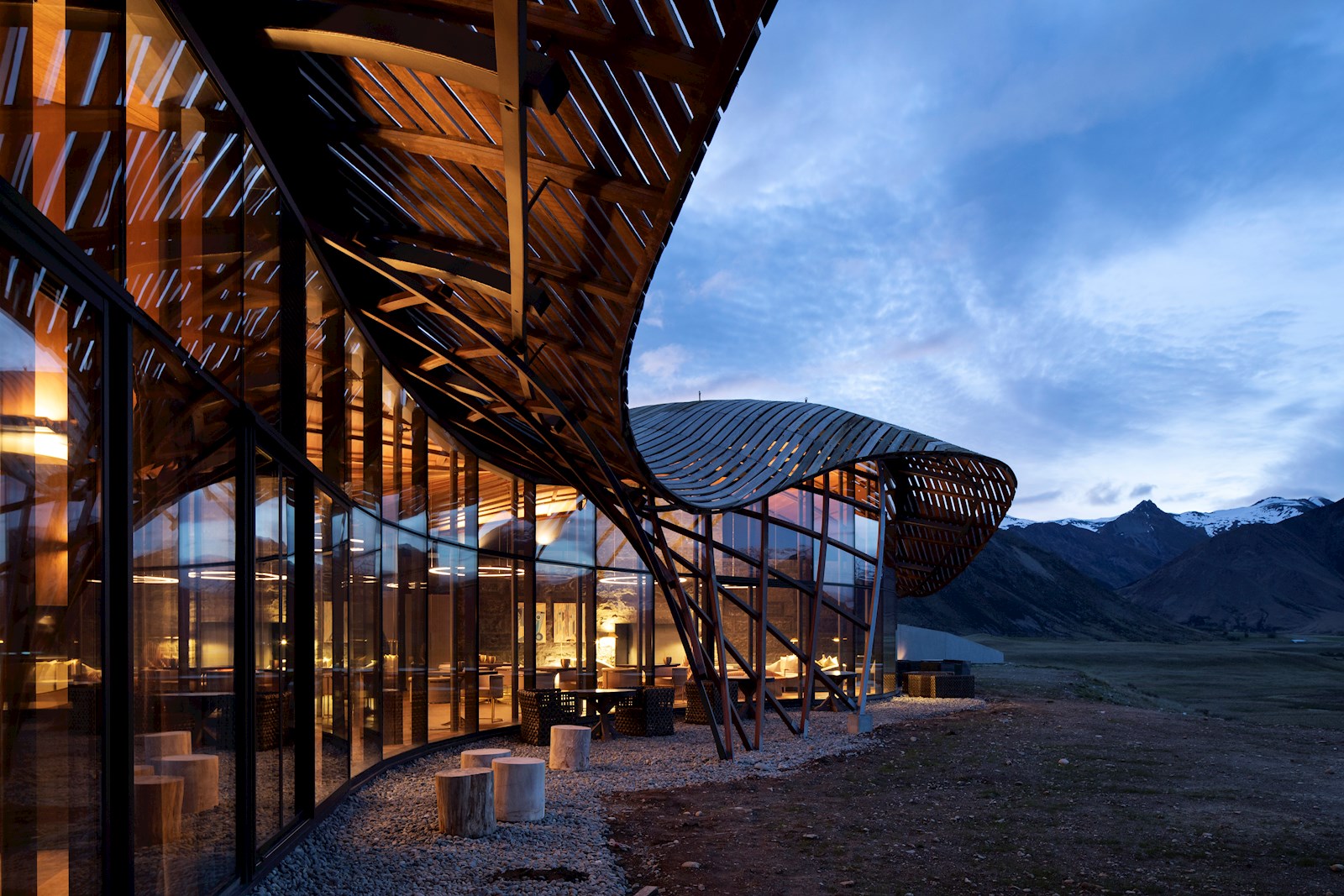 Products:
Situation
Lindis Lodge is a five-bedroom luxury lodge overlooking the Ahuriri River near Omarama. The site is exposed to an extreme climate ranging from 35 degrees in summer to -16 degrees in winter with severe winds as a regular occurrence. Lindis Lodge won the prestigious award for Completed Buildings – Hotel and Leisure at the World Architecture Festival 2019.
Location:
Ahuriri River
Main Contractor:
Rayners
Mechanical Contractor:
eCubed
Consultant:
eCubed
Approach
Central Heating New Zealand provided specialist assistance and products for the hydronic heating system installed in this project. Working alongside the mechanical consultant (eCubed) and contractor (Rayners), Central Heating New Zealand provided a high performance underfloor heating system that was installed throughout the building with a number of construction methods required and trench heaters at the base of the highly glazed façade in the main living spaces to achieve maximum comfort in the extreme cold.
Due to the remote location of the site the heating plant had strict requirements. The main heating source for the building's space heating and domestic hot water is provided by a cascade of 3 ground source heat pumps which uses a 700m² slinky style ground source collector field to allow the heat pumps to produce 50 degrees water even at the extremely low outdoor air temperatures. The result is a system that achieves very reliable and efficient heating for the building. To add some additional capacity and redundancy to the system a cascade of efficient LPG gas condensing boilers provide boost heat and backup when needed. Advanced cascade control systems on both the heat pumps and boilers ensures the system only operates the units as required and shares the load providing high efficiencies and reliability.
Outcome
The tailored heating solution provides a luxurious environment for Lindis Lodge customers. The system was commissioned with the collector field operating to the design conditions and achieves the expected high efficiency heating performance. This ensures maximum comfort for minimal operating costs.
Following the completion of this system the building has been found to have a demand to have cooling in some areas. Central Heating New Zealand has worked with the mechanical contractor to alter the ground source heat pump system to allow it to produce chilled water and provide space cooling. One major benefit of this is that it will result in an increase in the seasonal efficiency of this system and excess heat that is removed from the building in cooling mode will be rejected into the ground collector field. In the future some of this energy will be able to be extracted for domestic hot water heating.
"Poetic, inspiring secluded lodge, sensitively considered, hence seated elegantly within its extreme weather open landscape. An innovative piece of parametric architecture assembled by local labour on site. Most sustainable project from water treatment, heating, cooling, natural ventilation, insulation; just amazing!" – Judges comment from World Architecture Festival 2019.
Other projects
Your home away from home

Main Contractor: Arrow
Mechanical Contractor: Hot Chilly
Consultant: BECA

Cold weather becomes snow problem

Main Contractor: Hann Construction
Mechanical Contractor: Future Air Solutions
Consultant: WSP | Opus