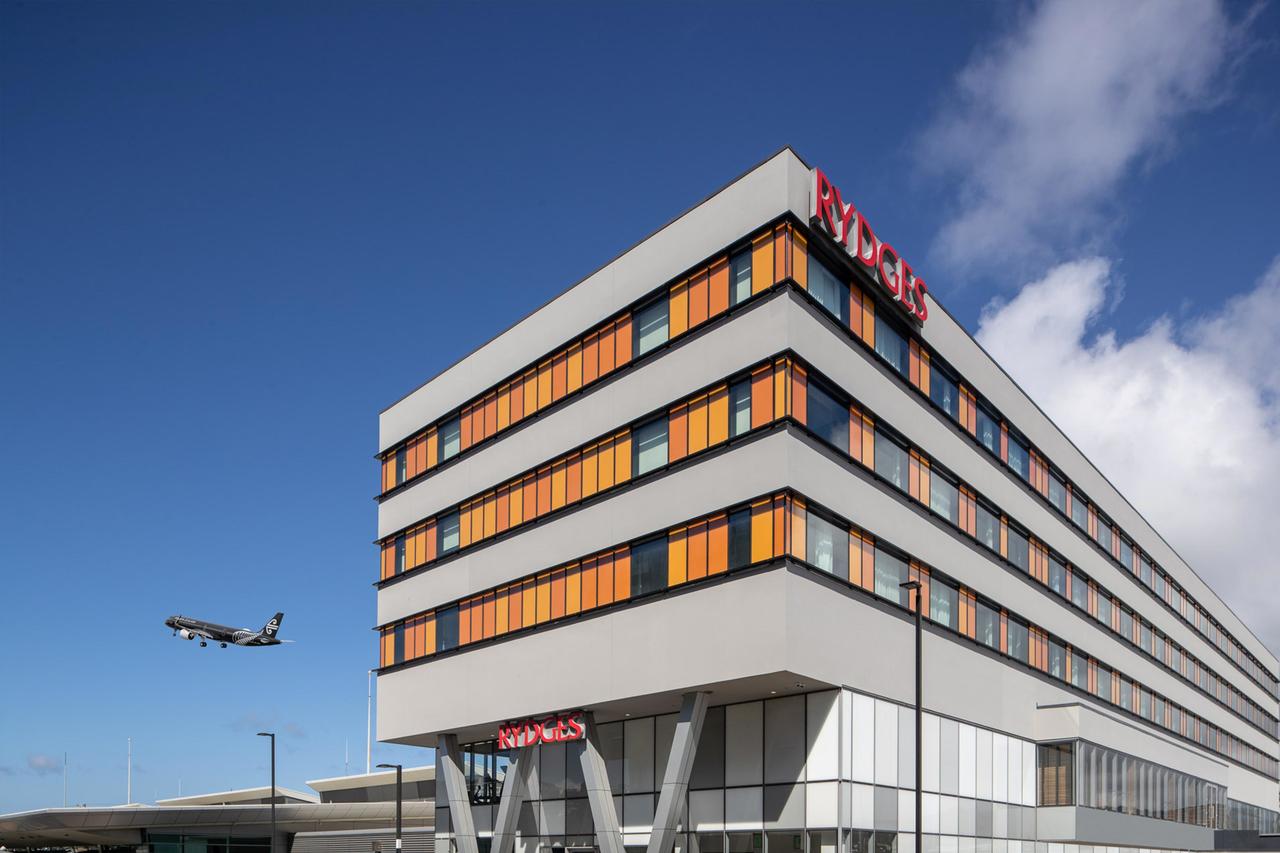 Products:
Poujoulat Condensor Flue

x1
Situation
The Rydges Wellington Airport Hotel is located at the airport with a unique combination of harbour and city outlooks. This 4+ star hotel offers 280 Wellington accommodation rooms for business and leisure guests with the benefits of modern facilities. The Rydges Wellington pride themselves on being your home away from home.
Location:
Wellington
Main Contractor:
Arrow
Mechanical Contractor:
Hot Chilly
Consultant:
BECA
Approach
The Rydges Wellington Airport Hotel (WIAL Hotel) project consists of 8 Duotec MP 1.110 (110kW) – 5 boilers in cascade providing 510kW @ 85 ̊C to 5 x 1,000L calorifiers for hot water production , and 3 boilers in cascade providing 330kW @ 50 ̊C to space heating. A Poujoulat Condensor stainless steel flue goes up through the middle of the building to the roof.
Outcome
Central Heating New Zealand helped The Rydges Wellington Airport Hotel to create a heating solution for their guests. Not only did we provided hot water production for the whole hotel, but also an even warmth for a home comfort feeling in all 280 rooms, lobby, restaurant and gym with our space heating solution.
Other projects
Quality care with enveloping warmth

Main Contractor: Hawkins
Mechanical Contractor: AMS
Consultant: BECA

Extreme climate and consistent heating

Main Contractor: Rayners
Mechanical Contractor: eCubed
Consultant: eCubed