Modern and well-equipped health care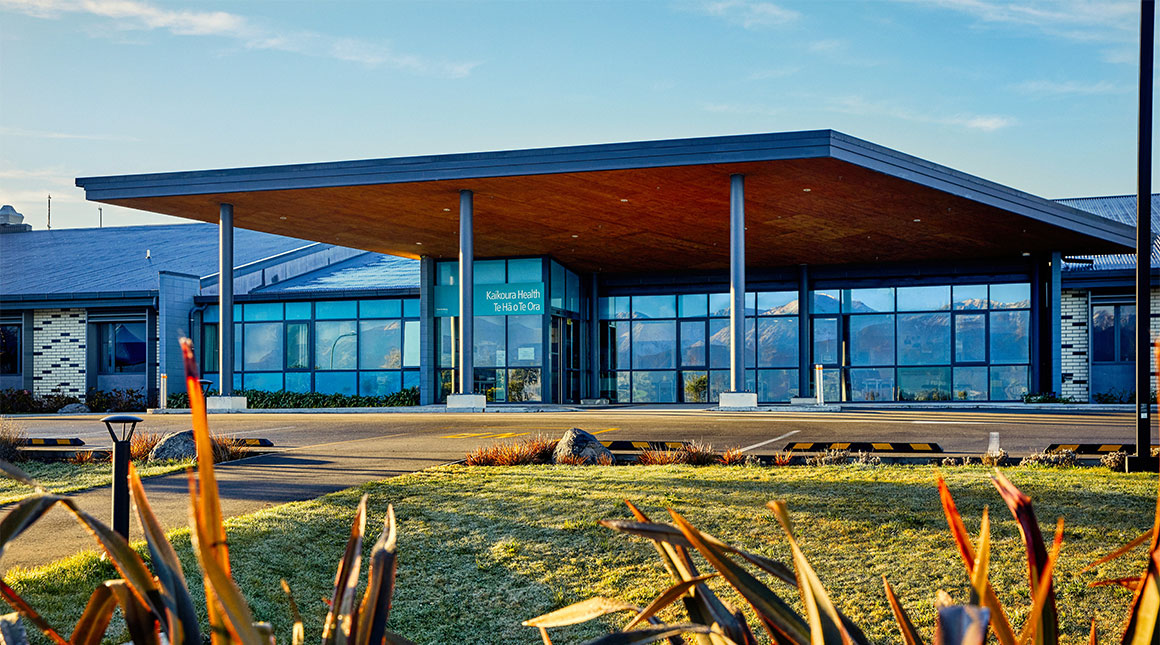 Products:
Cascade Flue System

x2

Poujoulat Condensor Flue

x2

Tigerloop

x5

Systemzone 4

x1

Honey well 1 channel programmer

x1

Teddington fire valve

x2
Situation
Kaikōura Health is a small but dedicated one-stop health centre located on the old Kaikōura hospital site. The new health facility accommodates 21 beds which includes 14 long stay rooms, six GP managed medical/acute bed, a delivery/postnatal maternity suite, a resuscitation room, an observation bed, and radiology. Kaikōura Health is your regular family doctor, emergency responders, and your beside carers. The facility was built to replace the older Kaikōura Hospital and therefore a new heating system was needed which provided improved comfort and lower running costs.
Location:
Kaikoura
Approach
Kaikōura Health centre has three C100 Firebird Enviromax diesel boilers (100kW) in cascade to provide heating through the entire facility. These units incorporate Riello RDB burners and patented condensing heat exchangers to provide a net operating efficiency of up to 95%.  Two addition cascading commercial boilers (2 x Enviromax C58 boilers) are connected to two 1000L Baxi Premier Hot Water Cylinders providing domestic hot water production through the facility. Both boiler systems are connected to their own cascade flue system resolving in a Poujoulat Condensor stainless steel flue going 11m up the side of the building to roof level. Tigerloop deaerator units are fitted between the large fuel tank and each boiler to ensure a steady flow of fuel into the boilers for optimal operation.
Outcome
Kaikōura Health Centre provides the very best of New Zealand General Practice, from dementia patient support to delivery/postnatal, therefore there is a critical need for a reliable heat source to maintain a constant temperature throughout the facility. The tailored heating solution of the cascade system provides constant heat and should a boiler failed, the other two would continue to provide adequate heating for the facility. Having diesel powered boilers is ideal for such facilities as the full heating and hot water system can run on a generator in the event of a power outage giving the hospital very reliable heating and hot water.
Other projects
Less fatigue & comfort in a workshop

Main Contractor: Tim Miller Plumbing
Installer: Tim Miller Plumbing

High level modulation and reliability

Main Contractor: Laser Taupo
Installer: Laser Taupo