Client thinks heating solution is the bees knees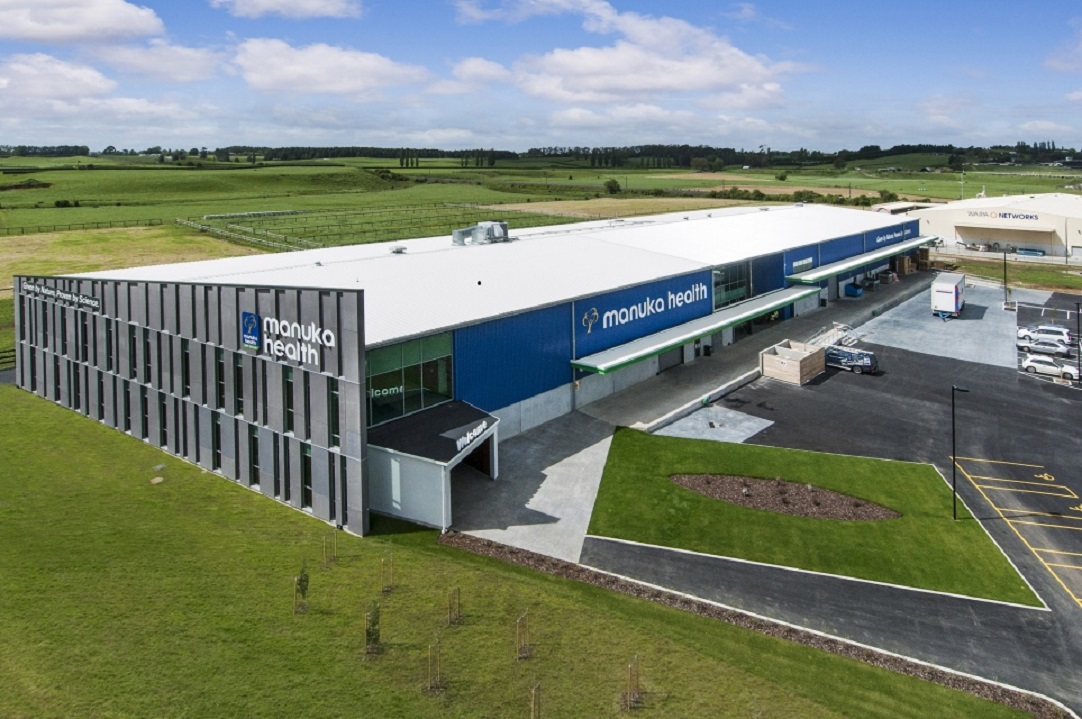 Situation
Manuka Health's 5000m² customised facility in Te Awamutu combines internationally accredited laboratories, honey-drum storage, blending, packing, and distribution, along with customer services and operations teams under one roof for the first time.
Location:
Te Awamutu
Main Contractor:
Stiles & Hooker
Mechanical Contractor:
Condair
Consultant:
Innerscape
Approach
A hot water heat pump powered system provides heating via a 10-way FAR underfloor manifold located in the production room where it was distributed to underfloor pipe loops. In total 10 x 100m long loops of Multitubo multi-layer underfloor pipe were tied to reinforcing in the slab at 100mm pipe spacing. The heated water pumped around the pipe system transferred heat to the concrete slab and, in turn, the hot room. Additional heating was provided by ceiling-mounted hot water radiant panels.
Outcome
Central Heating New Zealand's industry-leading understanding of process heating ensures Manuka Health's honey is kept at a consistently natural temperatures to ensure purity. The heating system, which was calculated and designed by our in-house engineers, is one of many similar heating solutions found throughout New Zealand.
Other projects
Combining underfloor, radiators and trench heaters

Main Contractor: NME
Mechanical Contractor: NME
Consultant: BECA

Children and underfloor heating play nicely together

Main Contractor: CityCare
Mechanical Contractor: Aurecon
Consultant: Stephenson & Turner