150 Students enjoy central heating and domestic hot water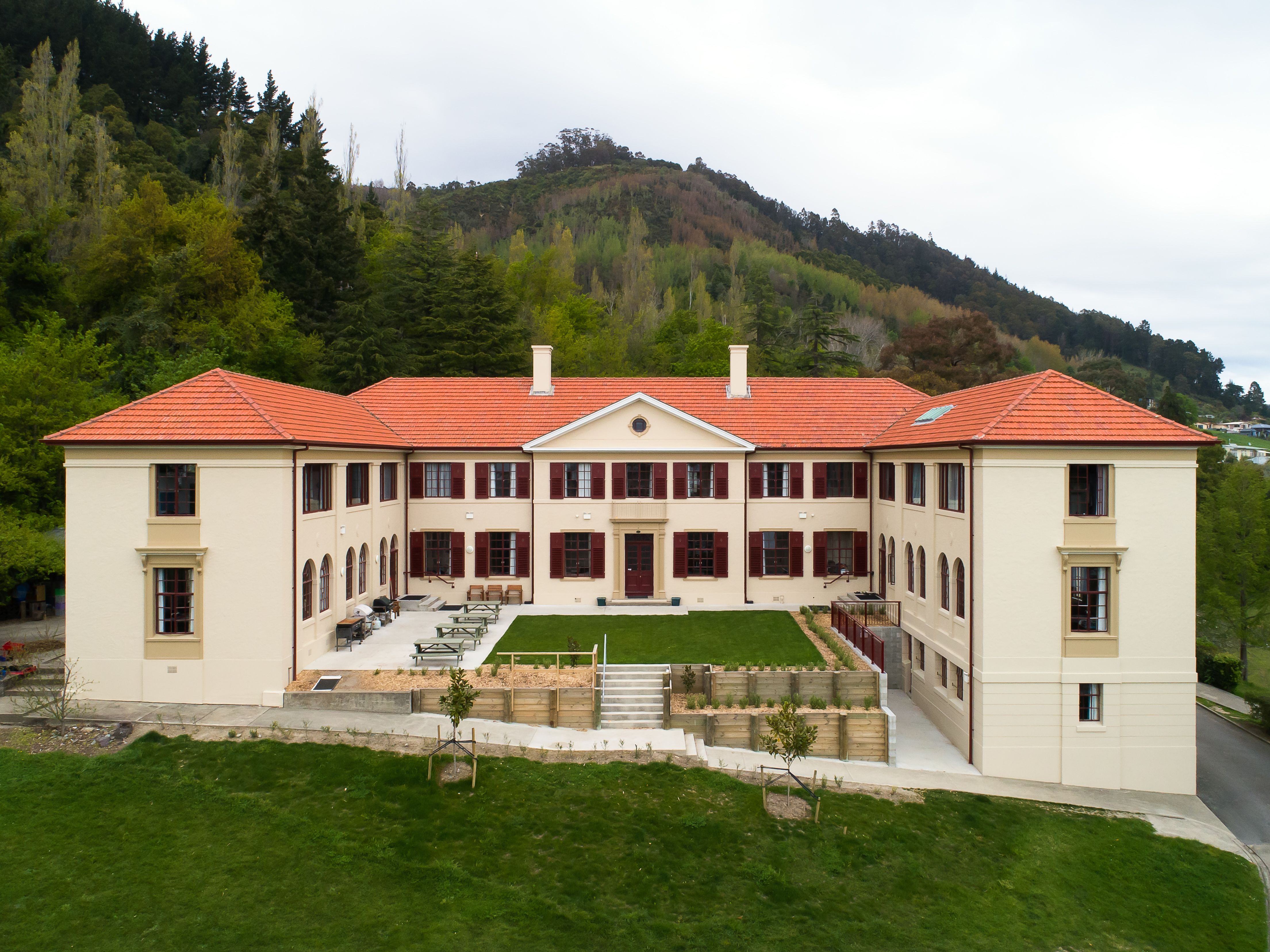 Products:
Firebird C100 condensing diesel boiler

x4

DeLonghi PHD radiator

x200

Fiorini 1000L hot water cylinder

x4

Baxi hydraulic separator

x2

Fernox

x1
Situation
Nelson College's principal had two choices, downsize and modernize or bulldoze and move away from boarding. Luckily, the college principal chose the former. In 2014, Nelson College commenced a four-year project to modernize two of its heritage buildings. Tim Miller Plumbing was approached by the school to install heating and domestic hot water in both buildings.
Location:
Nelson
Mechanical Contractor:
Tim Miller Plumbing
Consultant:
Jerram Tocker Barron Architects
Approach
Central Heating New Zealand used plans provided by Jerram Tocker Barron Architects to design complete heating systems for each accommodation block. Tim Miller Plumbing installed 200 appropriately sized Delonghi PHD radiators in bedrooms and communal spaces. The heating was powered by four Firebird C100 condensing diesel boilers, two in each accommodation block.   Diesel boilers were chosen over gas boilers as there is no reticulated natural gas in Nelson.  The diesel boilers also heated four 1000L Fiorini stainless steel hot water cylinders to provide enough hot water for 150 students.
A Baxi hydraulic separator was used to ensure the correct flow rate through the diesel boiler heat exchangers and to assist with the correct delta T on the primary and secondary circuits.  The separator also allowed for air and dirt removal to increase the longevity of the installed system.
Outcome
Outcome:  It took five years and well over $4 million of school funds to revamp both Rutherford and Barnicoat House.  Nelson College now has two modern accommodation blocks that attract local and international students thanks to their high levels of comfort.
"There is a huge appetite amongst the international market, particularly Asia, for boarding schools that provide onsite care in a secure environment.  It's no longer enough just to go to a boarding school and rough it out. Families want high-speed wi-fi, they want great heating and nice furnishings." Nelson College principal Gary O'Shea
Nelson College turns over more than $4 million a year through renting out its accommodation facilities to international and prep school students.